Convey Your Message In 30 Seconds
With a Professional Explainer Video
Get the point across quickly and clearly, resonate with your audience and persuade them 5x more effectively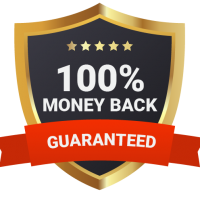 No Risk
Our guarantee is straightforward and simple - get your money back if you're not happy with the result. No obligation or questions asked.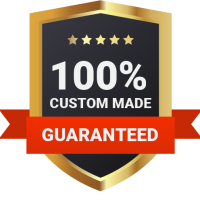 100% Custom Tailored
Each video is custom-made. We guarantee that each scene will be developed for your script and that you can change anything in your video.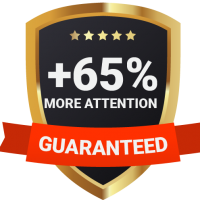 +65% More Attention
We guarantee that your clients will be amazed by your video. It's proven that our videos instantly grab attention and bring 5 x more positive engagement.
Tons of REAL testimonials (clickable):
Do you want us to make one for you?

Explainer video - a new way to communicate your message
Don't tell too much, tell them enough and catch their interest.
Today, you can see them on almost each website. Google uses them on landing pages to explain their products. Amazon uses them to highlight benefits of their services. Facebook uses them to advertise its services. You can find explainer video on almost every successful webpage, today it's a must-have piece of content, like a text and images, but even more important. And let me explain why.
You probably know that you have only one chance to make a good first impression. If you didn't hook your prospect in the first 30-60 seconds – you lost him forever. He will continue searching for a "better" service even if yours is much better. Just because he didn't understand that. Simply because you were unable to get your message across. I'm sure you understand that it doesn't matter how good is your product or service, if people do not understand that. They will buy from your competitors, from those who are better in describing all benefits.
This is serious – you have one chance only to make a good impression and you must use it for 101%. This is not a game because lost attention ➡️ means lost customer ➡️ means lost money. All this moves you far away from your goals, from your dreams and it all starts from one thing – from losing client's attention.
Now you understand how important is that. You can't win with a good product and bad message, no chances. But you can win with a bad product and a good message. There're tons of examples that confirm this theory. And that's when an explainer video will help you to reach your goals.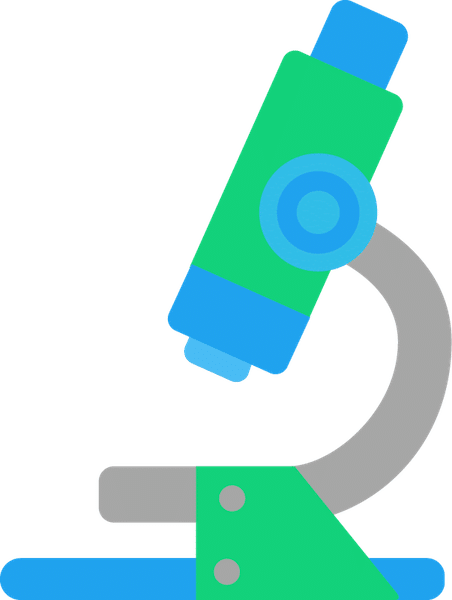 The most important part of the production is to clearly understand you and your business. That's why we focus on learning your product first 
. 
Your video must resonate with your clients. To achieve this, we study your business carefully to find the best angle to hook your clients.
We have a rule here – every scriptwriter must read at least one marketing book per month. Not to mention that marketing bibles such as "Science of Persuasion" by R. Cialdini and "Breakthrough Advertising" by Eugene Schwartz are their handbooks.
This helps them create a script for you that nobody can resist. Each message that you want to convey will be sent directly to your client. Normally, the result is a 10%-35% increase in ad response and up to 65% in website conversion rate
.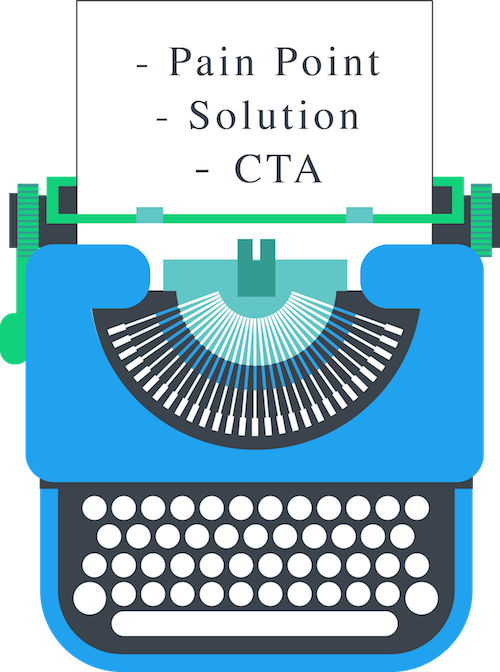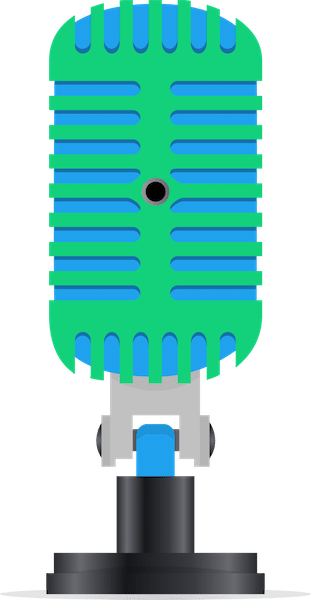 Do you want to add emotions to your message? Probably you do, because you already know that the first decision we take is at an emotional level, and then our mind tries to logically explain why this is correct 
.
That's why an animated video is 1000% better than any genius text – it sends visual AND audio information. You can easily create any mood with voiceover and convey it to your clients.
30-second package
AMAZING VALUE!
Scriptwriting

Voiceover

Background Music

3 Rounds of Animation Changes

FullHD 1080p File

100% Ownership
60-second package
MOST POPULAR!
Scriptwriting

Voiceover

Background Music

Unlimited Animation Changes

FullHD 1080p File

100% Ownership

Lifetime Project Storage
90-second package
SAVE 16% ($94)!
Scriptwriting

Voiceover

Background Music

Unlimited Animation Changes

FullHD 1080p File

100% Ownership

Lifetime Project Storage

Source Files
Order 3 or more videos and get 10% OFF.
 Turnaround time? 
The entire process typically takes about 7-10 days in total:
– Scriptwriting – 3 days;
– Voiceover recording – 1-3 days;
– Animation – 1-3 days;
– Revisions – 1-3 days.
At checkout you can select the "Jump The Queue" option, which costs $85. Your video will be delivered in 5 days.
 How does it work?
All you need to do is fill out a short questionnaire about your product. Once complete, our scriptwriters will prepare a draft script for you. You'll be able to provide feedback, and once you're happy, it will be sent to voiceover and animation. You'll then receive the final video, which you can review and request revisions. This process typically takes about 7-10 days in total, and you'll have a contact point throughout the entire process to answer any questions.
💬 Can I order more than 90 seconds?
 Yes, you can order any length you want and you can customize your order as you desire. All you need to do is just 
contact us
. 
💬 What if I'm not happy with the result?
Once a video is delivered, you have the option to make free revisions. If you don't like the video after the revisions, you can request a full refund. We'll issue a refund immediately, no questions asked.
💬 These usually cost $600 and more. Why do you offer such a low price – $197?
Since we're a new company, for a limited time we're offering this discounted promo. We hope you'll like the whiteboard video we prepare for you and give us a positive testimonial! However, we don't skimp on service or quality. You'll receive everything we offer for our regular price of $399.
💬 Is 30 seconds enough?
If you don't have any text, we will create it for you. Our scriptwriters create a three-part script: 1. Describing a problem. 2. Show your product as a solution. 3. Call to action. Usually, this is about 70-75 words, which is enough for a basic introduction. However, 60 seconds (150-160 words) is the optimal length, and 90 seconds (230-240 words) is the ultimate length as it allows you to include everything you want.
💬 Can I speak with someone before i order?
Of course! 
Click here
, ask your questions, and get prompt answers from us.
When do you need an explainer video?
Well, in a nutshell, if you're a business owner, if you provide a service or produce a product, if you deliver the value to people, if you do anything that is intended to bring you money – you need it. Just because the main purpose of explainer video is to convince someone that they have to pay you, that you're their best choice, that your competitors cannot be even compared with you. This is the main goal of any business and this is what an explainer video does for you.
When you need to hit the nail on the head – you need it.

When you need to present a new service, a revolutionary feature, an additional benefit – you need it.

When you need to tell people about your service; and you need to do it in the most effective way – you need it.

When you need to explain how your product works – you need it.

When you need to convey that your product is much-much-much better than the product of your competitors – you need it.
Actually, you need an explainer video when it comes to communicating with your clients, prospects, leads, website visitors – with people who may be interested in your product or service.
How exactly can you benefit from an animation?
Well, obviously, they can help you sell more. This is what they are designed for – sell your product or service. They do it in an easiest and the most effective way – they explain to your clients how they can benefit from your product. As we know, the best way to sell product is to focus on clients' needs and sell benefits.
1. Increase ad response. If you are serious about marketing, then you probably know that the best digital marketing channels today are Facebook and YouTube. This is crazy how effective they are with their powerful algorithms of delivering your message to the right people. But it will not work as good as it should if your ad is wrong. And when you spent a lot of money and didn't get a descent ROI, 10 marketers out of 10 will recommend you to check your creative first. Your message in the ad and how you're trying to deliver it is curtail. And obviously, video ads are working much better than simple image ad, or even slide show. It's proven by emarketer.com (link) that video ads achieve 40% higher Engagement Rate (likes, shares) and 154% more response than image ads. And if you add subtitles to your video, you can increase it to even 212%, which is crazy. This means that you can get 3 times more clicks and visitors by simply using a right video in your ad.
2. Convert more visitors into clients. If you're running PPC marketing (pay-per-click ads, like AdWords, Facebook, YouTube), SEO marketing or any other lead generation campaign, it just brings you traffic. Basically, people will visit your website if they're interested in the offer in your ad. But what is more important is that what do they do AFTER they visit the website? Do they contact you? Do they add your website to bookmarks? Do they share your information with friends? Or they just close your website and forget about your offer forever? Most of them do close and forget. But some of them contact you and some of them become your clients. And some part of those clients become your repeat clients, which is your ultimate goal, isn't it? So, traffic is useless if you're unable convert your visitors, if they leave your website and waste your ad budget. However, explainer videos are the best tool to help you increase your conversion rate.
And here's the good news – explainer videos are not expensive. You can get one for just $197 including scriptwriting and voiceover recording. You can't say "I can't afford it" anymore, because we've made them affordable for anyone. If you're starting your business and you're on a budget, $197 bucks is not a big deal for a must-have piece of content.