It is not long when PowerPoint presentations were the perfect choice for professional presentations. Today, PowerPoint presentation still play a significant role, but a better and more effective way of presenting data representation make this mode of data visualization less important.
Now infographics are the way to go. Offering a better way to represent data, within a short period, infographics have shown how powerful they can be.
Initially, infographic presentations took center stage, and people loved it, and this resulted in massive use. But now there is a more advanced form of infographics.
Today, the attention is now shifting to video infographic. Allow professionals to use text, moving graphics, and sound to visualize data, video infographic is now the new heights of creating data visualization and data storytelling. Feel free to check out these video infographic examples.
Making it easier now to capture the attention of the reviews by stimulating three different parts of the viewer's at once, video infographic now offers an excellent to convey information. And not just information, but both simple and complex information in the most precise and understandable way. Imagine now been able to share that complex information you have simply and clearly? That is the power video infographic offer you.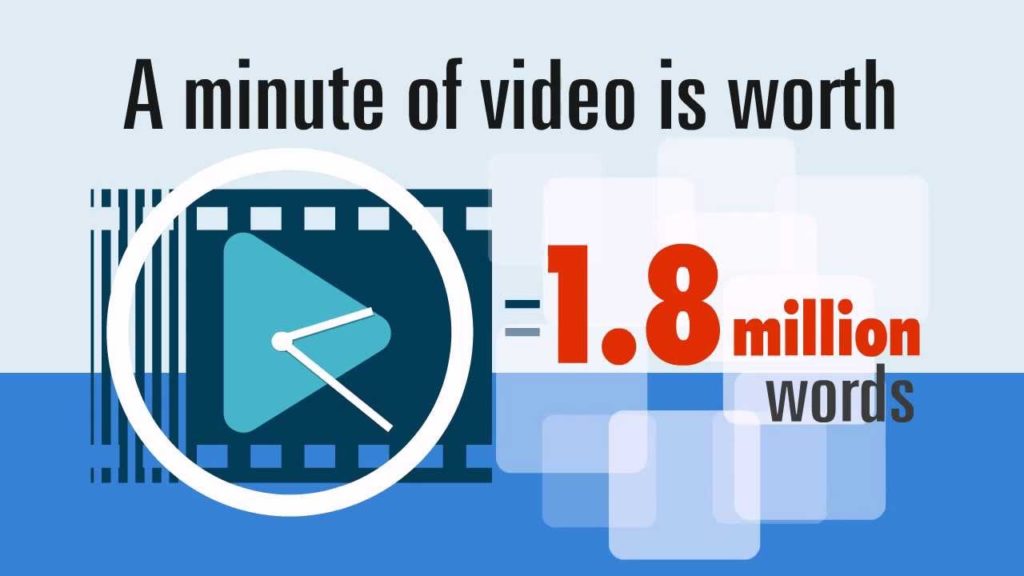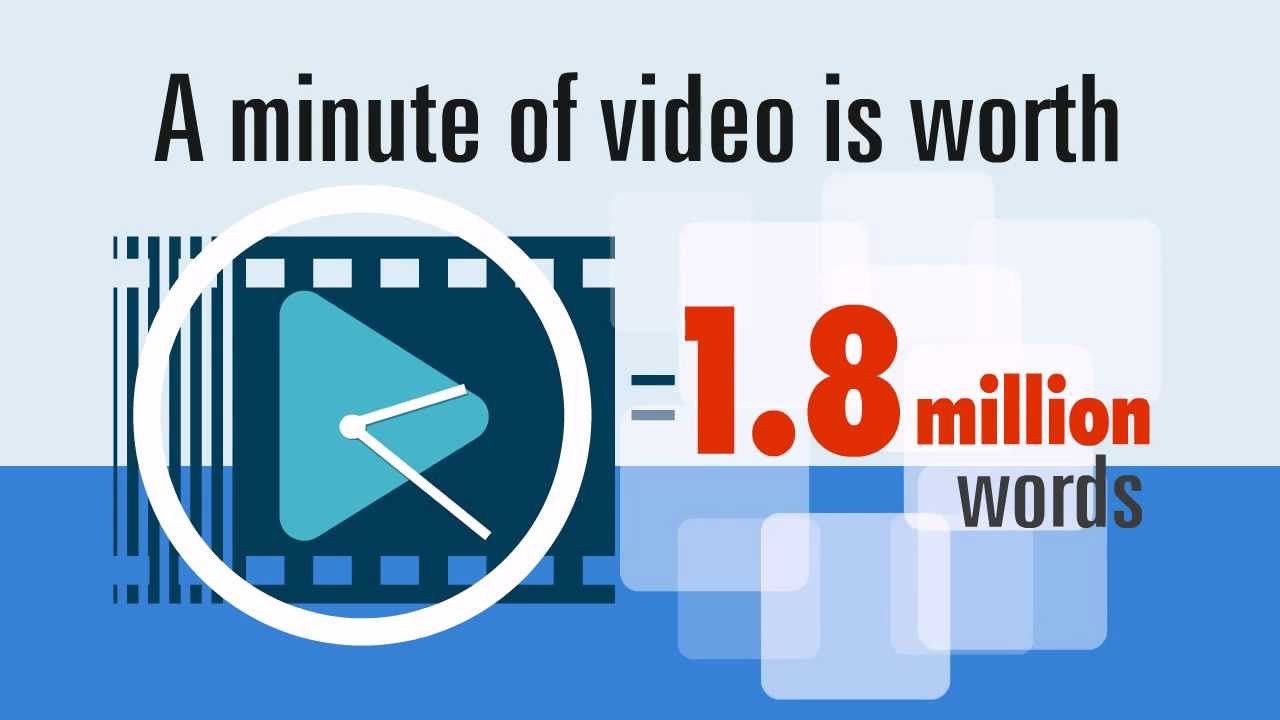 The process of creating a video infographic that conveys the right message is not difficult. You don't have to be a seasonal designer to do it. You can create your own stunning videos using tools like Animaker. With that, let's learn how to make a video infographic from scratch. Here are ten steps to keep in mind. Continue reading to learn more.
Know the Purpose Behind the Video
It is advisable to start by clearly understanding why you need the video:
What is the primary purpose of the video?
What reactions do you expect from viewers?
Who are your prospects?
What do your viewers like?
These are some of the key questions you need to answer at this time. Making sure you have an answer to every question allows you to understand the purpose clearly. For the best experience, avoid creating an infographic without understanding the primary goal.
Collect Data, Research and Analyze
This is a very crucial step and one which you cannot ignore. Basically, this is where you get factual information before starting the design work. You can get your data from primary research, secondary research, and any other credible source you know. It is also imperative at this phase to check the relevancy of the data to avoid spending too much time on data you don't need. Remember using irrelevant data will make your video not only send a different message but also make you look amateur.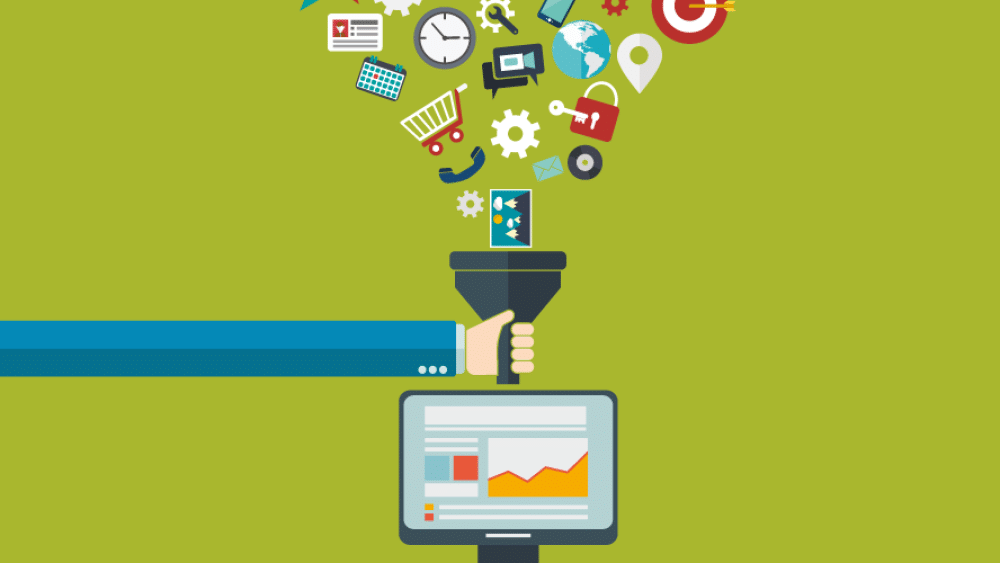 Video Storytelling
It is time now to come up with a clear storyline. It is advisable at this time to be cautious about the choice of words and characters you pick. You also have to decide which kind of infographic you want. One with the background music or with a voice over? Ideally, the bottom line here is to come up with a humorous storyline for your video. Feel free even to have someone help with aligning the storyline. Getting the storyline right is the first step of making a killer video infographic presentation. Check out these great examples of storytelling in video.
Select the Right Tools
Simply put, you need the right tools to get started. Just like a doctor need the right surgery tools to carry out a successful surgery. Or barber needs a good shaving machine to give you a good haircut. You also require the right tools to get started. If you are a graphical designer, Adobe Effects is the right option for you. On the other hand, if you have little knowledge of how professional graphical tools work, Animaker is a perfect DIY option for you. The video below shows the infographic capabilities in Adobe Effects.
Pick Your Template or Style
You need to pick a style to be able to proceed. Fortunately, there are many handy options to consider. Kinetic typography, stop-motion animation, 2D video infographic, and whiteboard animation are an excellent example of styles you may want to consider. You are not limited to one style.
But understanding when and how to use each of the option available is very important. For the best results, it is always a good idea to use one style till to the end. No restriction to using more than one technique in your video but doing this will make your work lose its professional taste.
Focus on Visuals
An infographic video is different from other types of videos you will make. If you have to create one, you must focus on visuals. There are no shortcuts if you want to create a stunning infographic video. In other words, you must perfectly use data and visuals to make a video your viewers will love to see. Knowing the resources, you have and how to use is very important at this time. Picking the right tools at this time also makes sure you have access to all the design resources you need.
Video Production
All you have been doing so far was preparing for this stage. Now that everything is in place, it is time to get started. If you have ever created a video before, without a doubt, this will be an enjoyable phase though you will have to observe some rules to create a good infographic video.
Ideally, you start by arranging all the scenes in the logical order, then placing the necessary elements according to the script, inputting the data of the elements, adjusting the timing of the elements and scenes, adding a suitable BGM and finally previewing. It is that straight forward.
Review and Edit
These are two crucial steps in any design project. After you have reviewed your video, it is possible to tell areas that need polishing and areas you have nailed. For the best results, make sure to preview your video as many times as possible while making improvements. You can even have someone you trust to have a look at it before making the final edit where you give a suitable call to action at the end of your video.
To create and share a professional video, make sure it is:
Informative, which can distill, teach and empower
Catchy, with beautiful illustrations
Accurate, with trusted information
Precise, with limited data
Well-optimized, according to SEO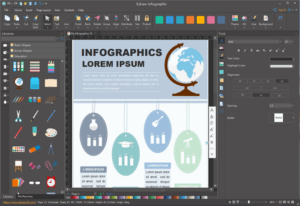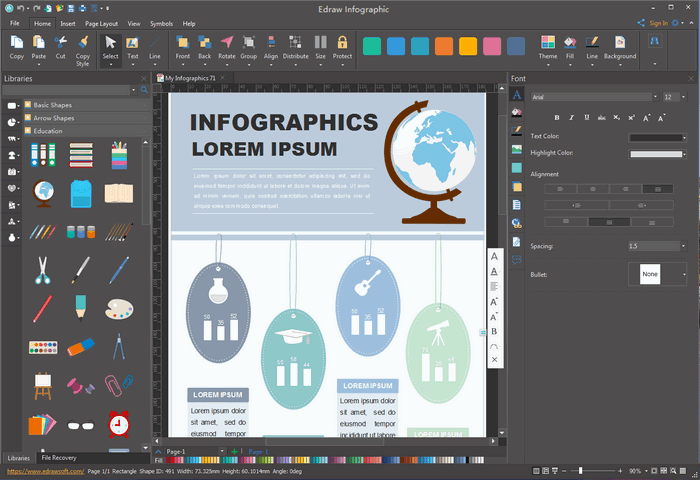 Export and Market
By this time, your video is ready for the market. You have done everything possible to produce a unique video that will not only get the right message home but also leave your viewers asking for more. Exporting a video is as simple as 123:
First, upload your video on a video hosting platform. Doing this make sure your video is available for sharing. YouTube is a perfect example of a popular platform to use.
Next, share your video on social media platforms. This the right time to use your Twitter, Instagram, or Facebook account to share your infographic videos.
Consider also publishing the videos on your website.
Finally, you can share your videos emails.
Recurring Videos
Designing a new video from scratch every time you have something to share is a good idea. If you are learning how to create infographic videos, this gives you an excellent opportunity to learn. But have you thought about reusing your videos? Reusing what you already have is a great idea that can save you a lot of time.
For example, consider a scenario when you need an excellent infographic video and don't have enough time to create one. Without a doubt reusing already what you have is a great idea.
But it is important to note that you don't need to reuse every video you have. Sometimes you may find it is important to start from scratch. Ideally, go for that which works for your very well. There are no limitations. The most significant thing is to make sure your final video is communicating in the best way possible.
In Conclusion
Video infographics are more essential today than before. Knowing how to create your own video from scratch gives you the freedom to create the best presentations. The above are ten steps you will find helpful when creating an infographic video. Make sure to use them next time when creating a video. Ready to start your video infographic journey?