Video as a marketing and advertising tool has taken the world by storm over the past few years. 
Even the latest social media platforms, such as TikTok, are based on creating videos and sharing them with one's audience. This way of communication is much more engaging and immersive than static images or text. 
It's not hard to understand why this compelling format is so popular with social media users – it conveys a message combining two senses, visual and auditory. Movement and sound will catch the attention of your followers much more effectively than textual cues like punctuation and wording, or even visual cues such as emojis. 
Stats corroborate these conclusions, as according to Cisco, by 2022, video will account for 82% of all consumer internet traffic. 
Here are some of the reasons why this format performs better on LinkedIn and Facebook and how to take advantage of it.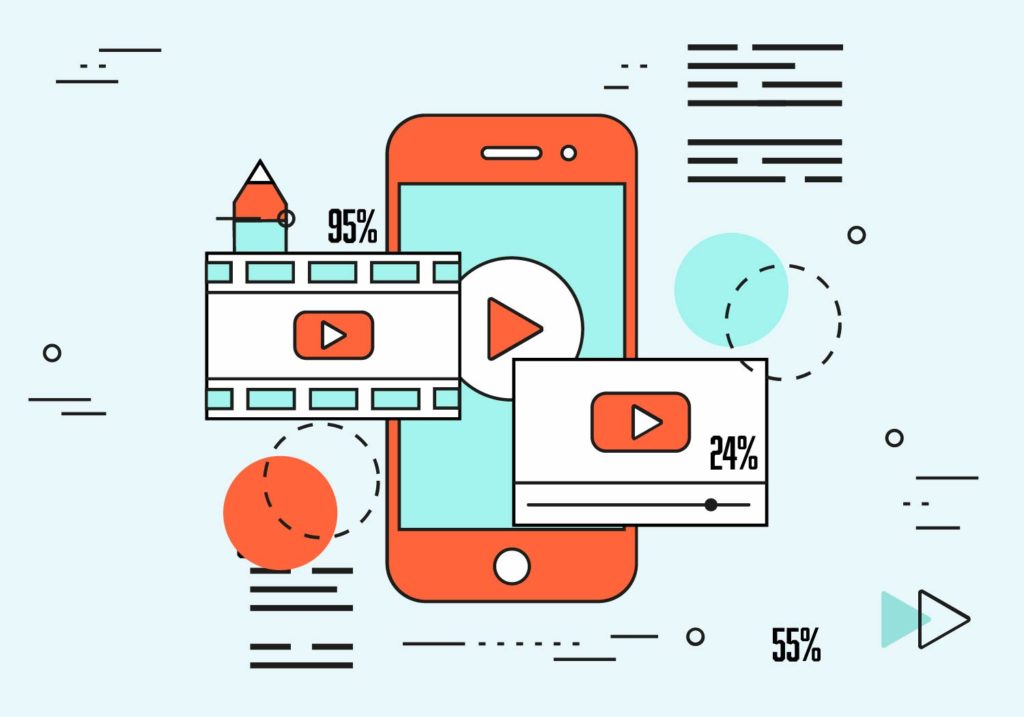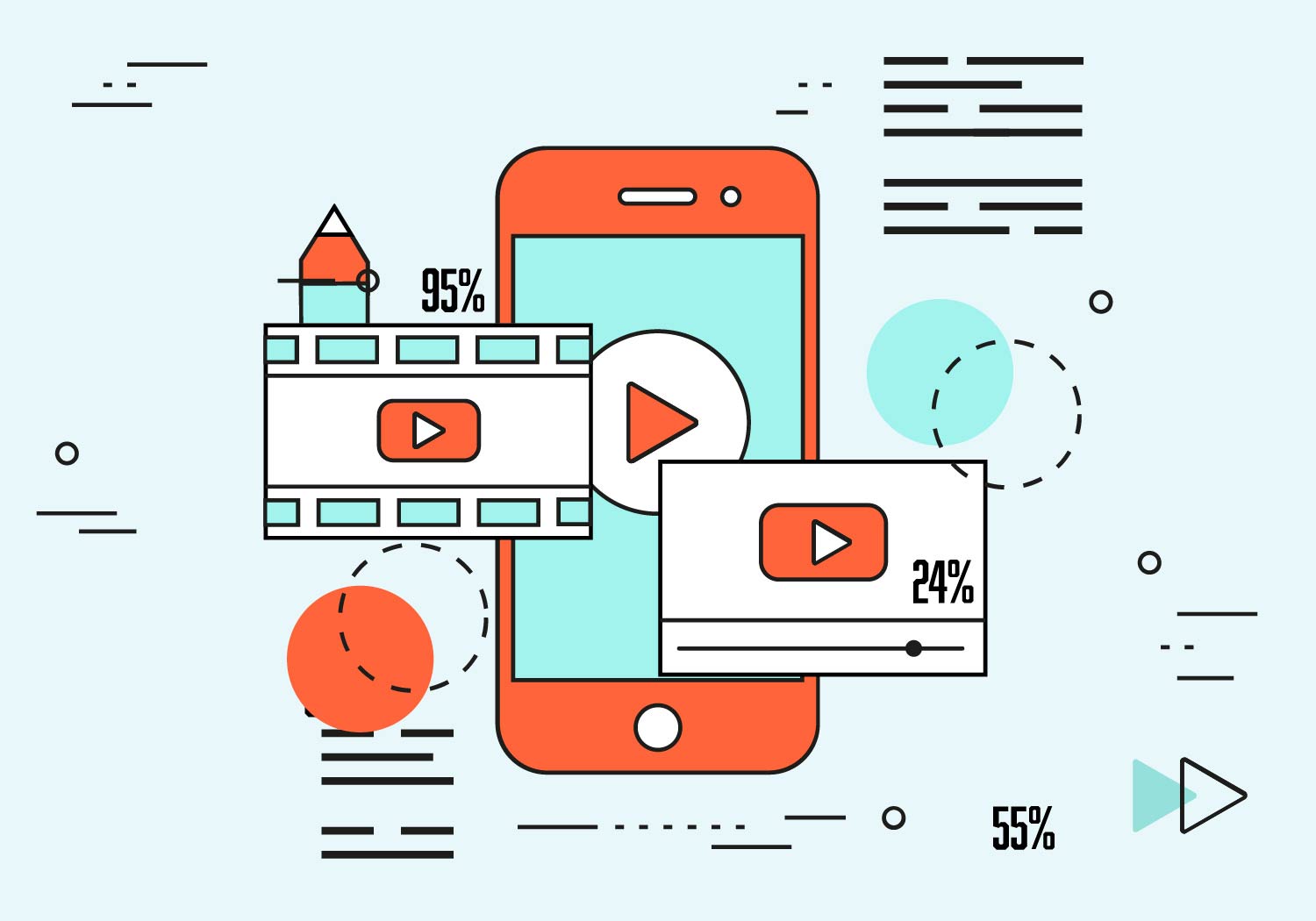 It Allows for Great Storytelling 
Storytelling is one of the crucial tactics of successful marketing and branding. 
With the help of this approach, you can create content that resonates with your audience and make an impact. 
Additionally, video boosts the power of storytelling by making the information you want to communicate more digestible so that your audience can more easily understand it. Instead of reading a lengthy paragraph, your followers on Facebook or LinkedIn can spend only a minute or two watching your video – and it's still possible to condense a complex message using this format. 
Connecting with your audience on a more profound, emotional level is another big advantage of video. And what's even more important, you don't need expensive equipment in order to achieve this. 
You can, for example, create videos in which you'll personally address your viewers and share your message with them. This simple approach can put a face to your brand and humanize it. This is particularly effective on LinkedIn as people are always curious to find out more about the people they're connecting with. 
Tell them what inspired you to start your business or share the news about your new product or feature using LinkedIn native video.
Regardless of whether you're using regular Facebook posts or Facebook Ads, using video will make it much easier for you to stand out from the crowd and capture your audience's attention. But, given that people suffer from information overload, it's crucial to capture their attention within the first 3 seconds. 
Here are some tips:
Create great thumbnails that your audience will notice when scrolling through their feed. 

Tease your audience with a compelling title or description. 

Get to the point right away in your first frame. 
This way, you'll increase the odds that your followers will decide to watch your video. .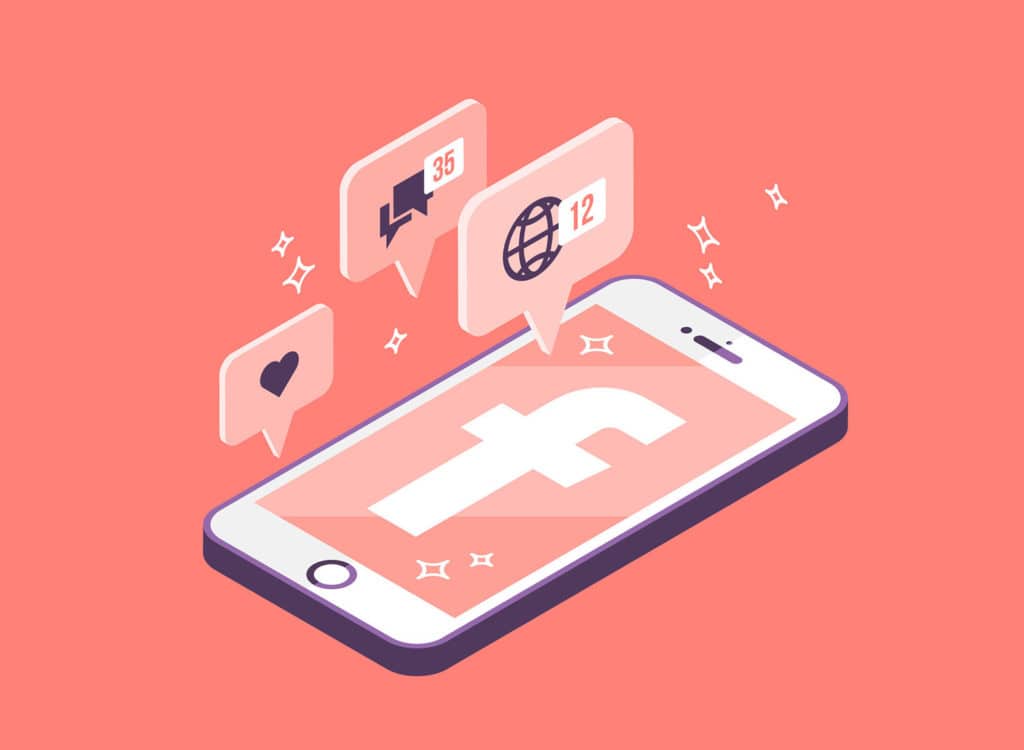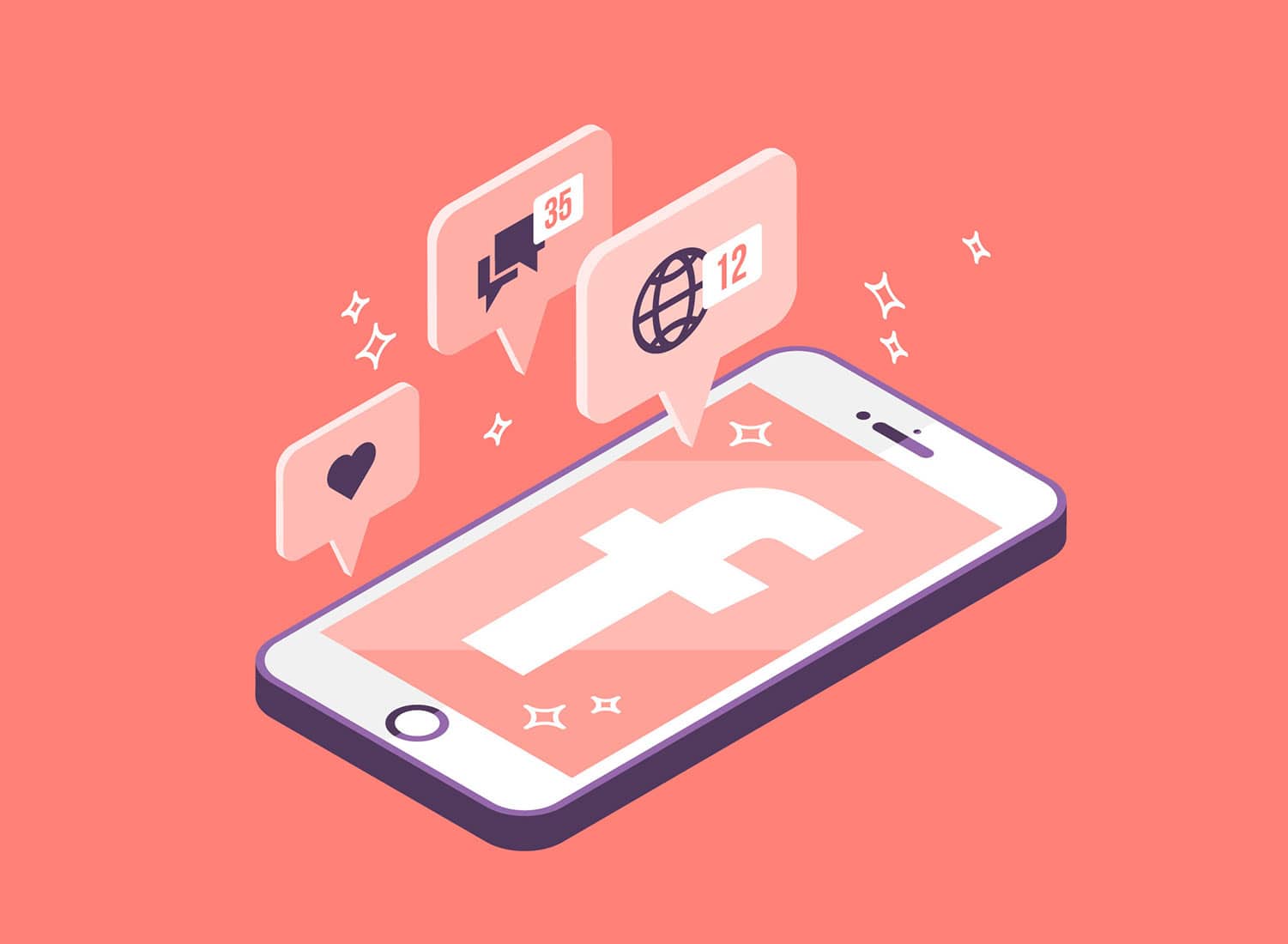 Facebook Favors Video Content 
The social media giant has been strongly supporting this format, and in 2018, just two years after its Live feature was launched, Facebook Live's video count reached 2 billion viewers. 
The reason for this lies in the fact that video generates engagement, receives more clicks than static content, and boosts conversion rates. 
But not just any video content works – Facebook has tweaked its video algorithm so that it prioritizes original content. 
There are some ways to additionally optimize your Facebook videos and make sure that they will perform well on the platform, and some of them include:
Experimenting with the length of your videos. While a useful rule of thumb says that it's better to keep it short and simple (according to studies, successful videos are between 24 and 90 seconds long,) you should find out what your audience prefers. 

Using subtitles.

85% of people

watch social media videos with their phone volume set to off or low, which is why it's best to ensure that you use subtitles whenever possible. 

Optimizing your video for mobile. This means creating vertical videos as they cover more of a smartphone screen, as well as sticking to the recommended aspect ratios. 

Adding your logo. If you want to increase your brand awareness and visibility, don't forget to add your logo. That way, please can recognize your brand from just seeing the thumbnail.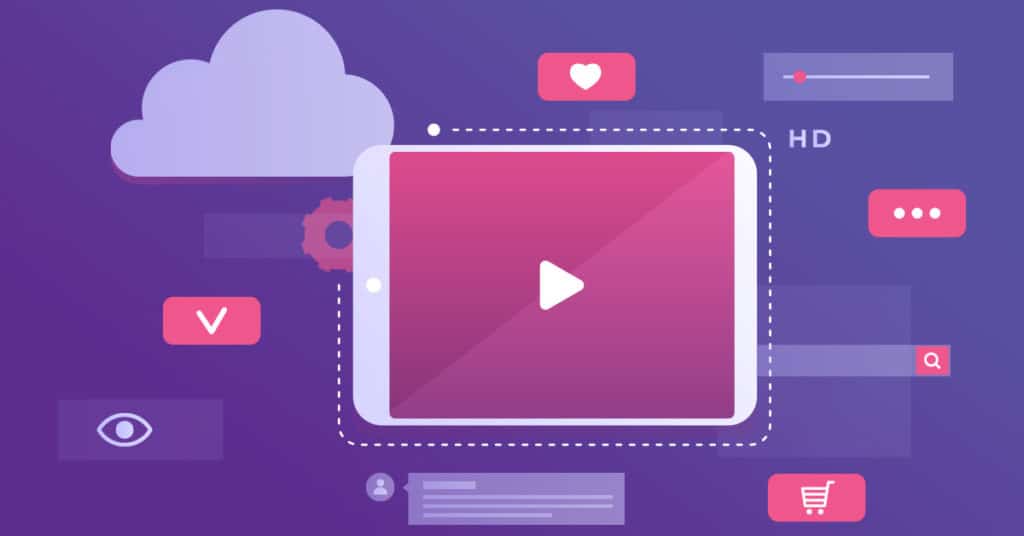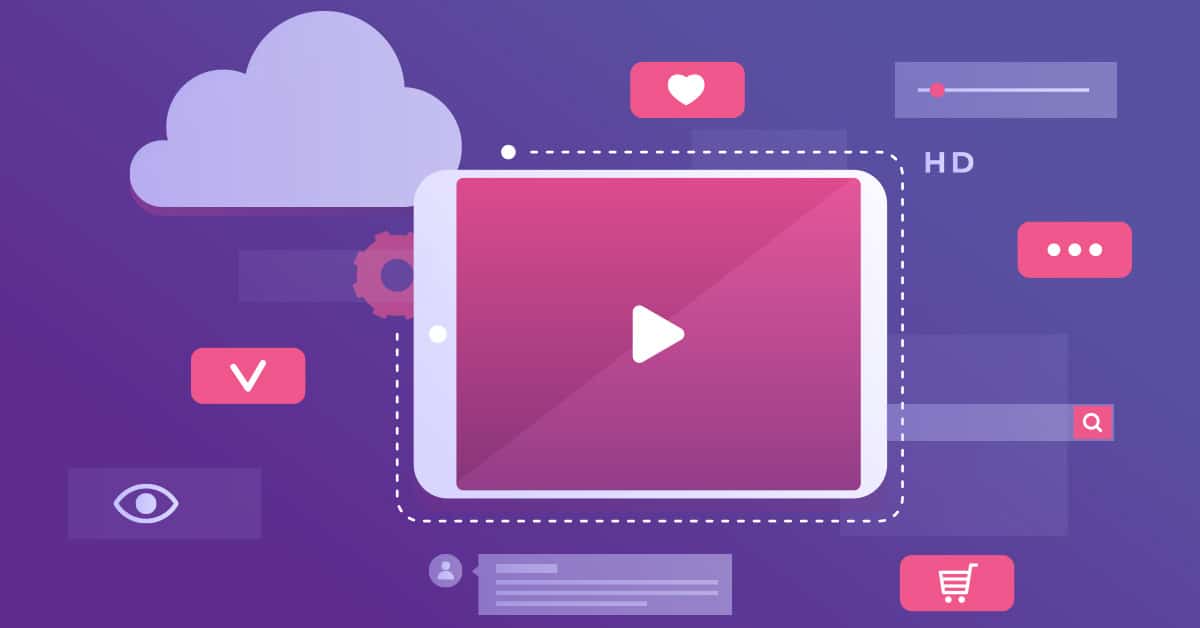 You Can Educate Your Audience 
Video is a great tool for educating your audience on how to use your product or service, as well as for giving added value. 
For example, numerous food brands use videos to present recipes featuring their products. 
Similarly, helpful how-to videos that solve certain pain points can be used to offer your audience relevant solutions. Given that social media plays an important role in providing customer service in a timely manner, it's worth mentioning that video can be used to improve the quality of support. 
Namely, by sharing videos addressing some of the most common issues and pain points your customers face, you can reduce the number of queries and allow your support reps to deal with some more complex problems. This strategy can be particularly helpful in times of crisis when all your channels are flooded with customer calls. 
A well-thought-out social media video strategy paired with a call deflection AI assistant can be a great weight off your customer support team's shoulders. Many companies resorted to this when the COVID-19 crisis hit, and started creating instructional videos in which they explained some of the basic ways of dealing with the disease and staying safe. 
Besides freeing up their time and allowing them to tackle only the calls that require critical thinking and advanced problem-solving skills, you can also cut costs, as you won't have to hire additional agents to meet the increased demand for support and help. 
In order to make most of your video content efforts, you should understand how Facebook and LinkedIn operate. These two social media platforms have the power of expanding your reach, as their audience targeting options are superior. However,  it's crucial to create unique and compelling video content as it's the only way to hack their algorithms and show up on your audience's newsfeed and targeted Ads.