Managing your social media accounts is very important, and something you need to consider very seriously. Social media marketing agencies have a unique way of managing their social media accounts, and you can get to their level of management to if you have the right tools.
Whether you are contemplating increasing your influence or content reach, a set of the right tools will not only give you a competitive edge but also allow you to implement best practices. Knowing which tools are fit for your business and those that offer marketing agency an added advantage in their game is a bonus. This post takes you through the top 13 social media management tools to consider this year. Ready to learn more? Let's get started.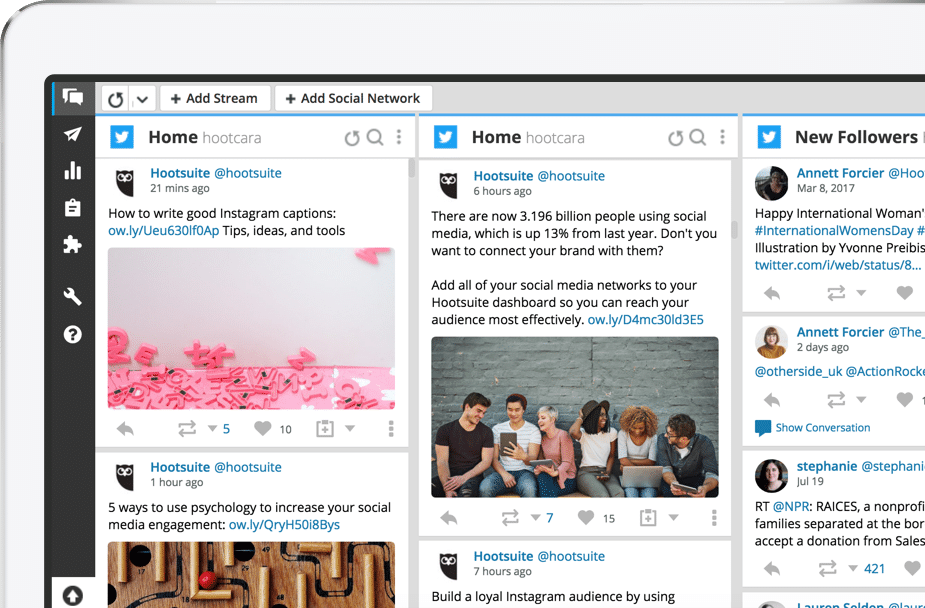 Hootsuite
Number one on this list is Hootsuite, which is a popular social media management tool. Its user-friendly dashboard makes this tool the best option for businesses looking for a more natural way to manage their social media accounts.
With this tool, you can manage more than one social medium accounts simultaneously, measure campaigns, and track conversations. The free version gives you an opportunity to experience its rich features, but if you want to unlock its full potential, the paid version has all you need including but not limited to Facebook insights and google analytics.  
If you have a phone, you can download Hootsuite and manage your social accounts from any location. Generally, this tool offers the flexibility you need to manage your social media channels.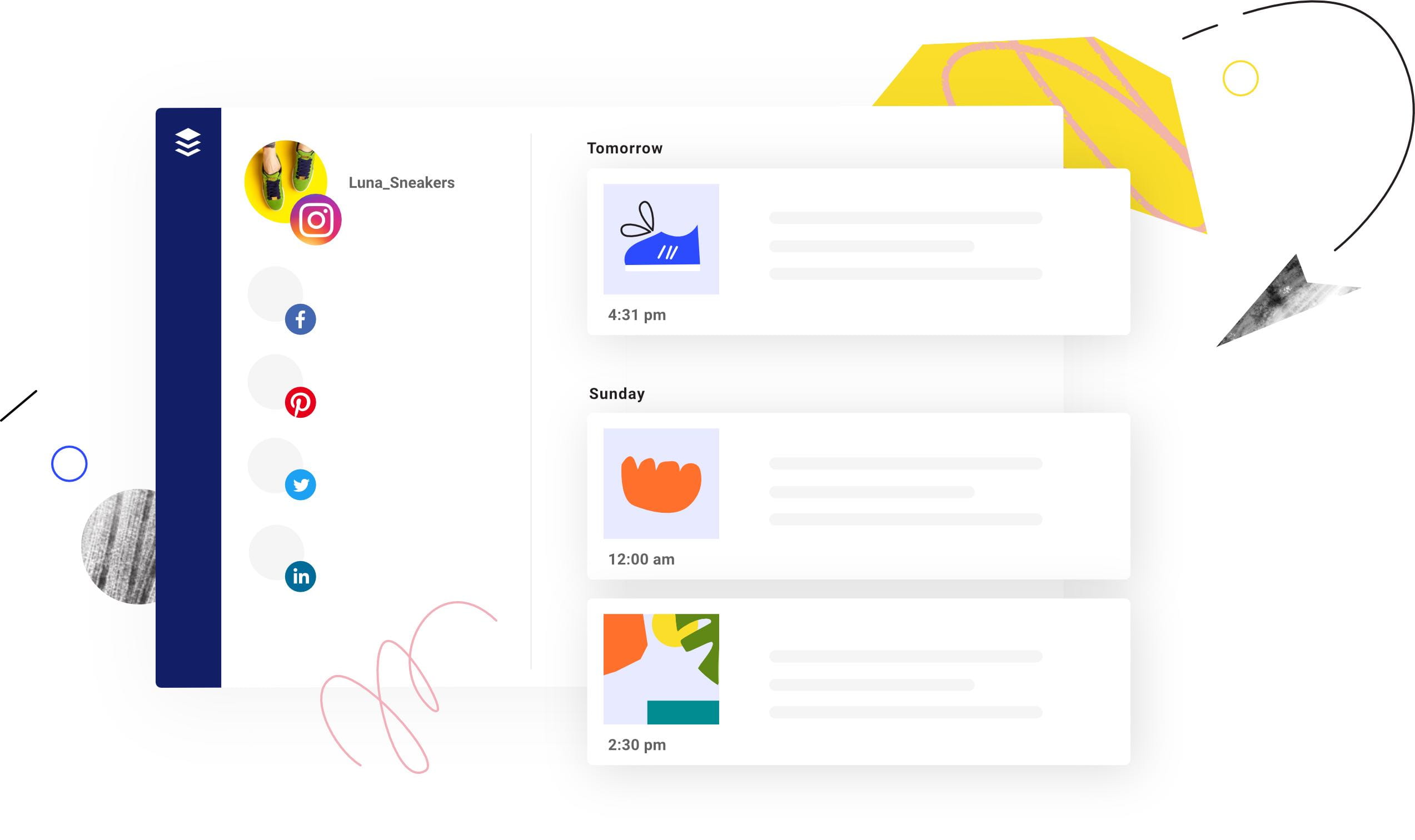 Buffer
Buffer is another tool similar to Hootsuite with more scheduling flexibility. It lets you designate more particularly scheduling times, and especially changing your posting patterns throughout the week. Its ability to allow you to see whether your clients are online is another reason why you need this tool. The new Instagram feature makes it even easier to manage social media accounts.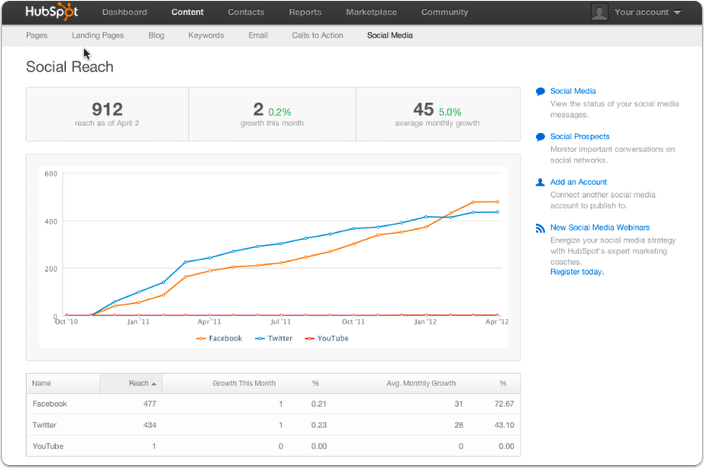 HubSpot
If you are out there to get a tool that allows you to do much more than social media management, HubSpot has to be your only option to consider. It excellent marketing features will enable you to do more while still monitoring the performance of your social media accounts.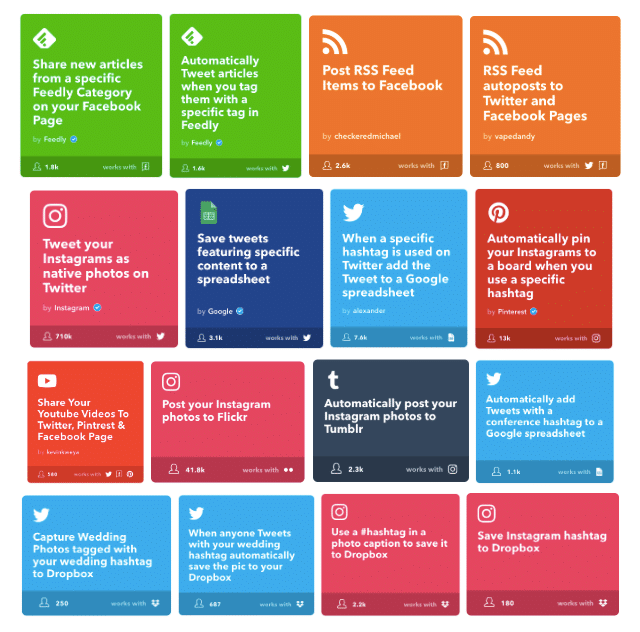 IFTTT
IFTTT which in full stands for "If This Then That" is a helpful free automation tool that can simplify the work of your social media managers by a large extent. Ideally, IFTTT works by allowing your social managers to link social media channels and blogs together based on a trigger and an action.
The only reason why this tool may not be a suitable option is that it limits your full control over how posts look like. Everything else will work well for your business.
Designed with a dedicated mission, that of championing human to human social. SproutSocial is another excellent digital management tool. Its great features include but not limited to content scheduling, engagement monitoring and analytics, free trial, and social listening.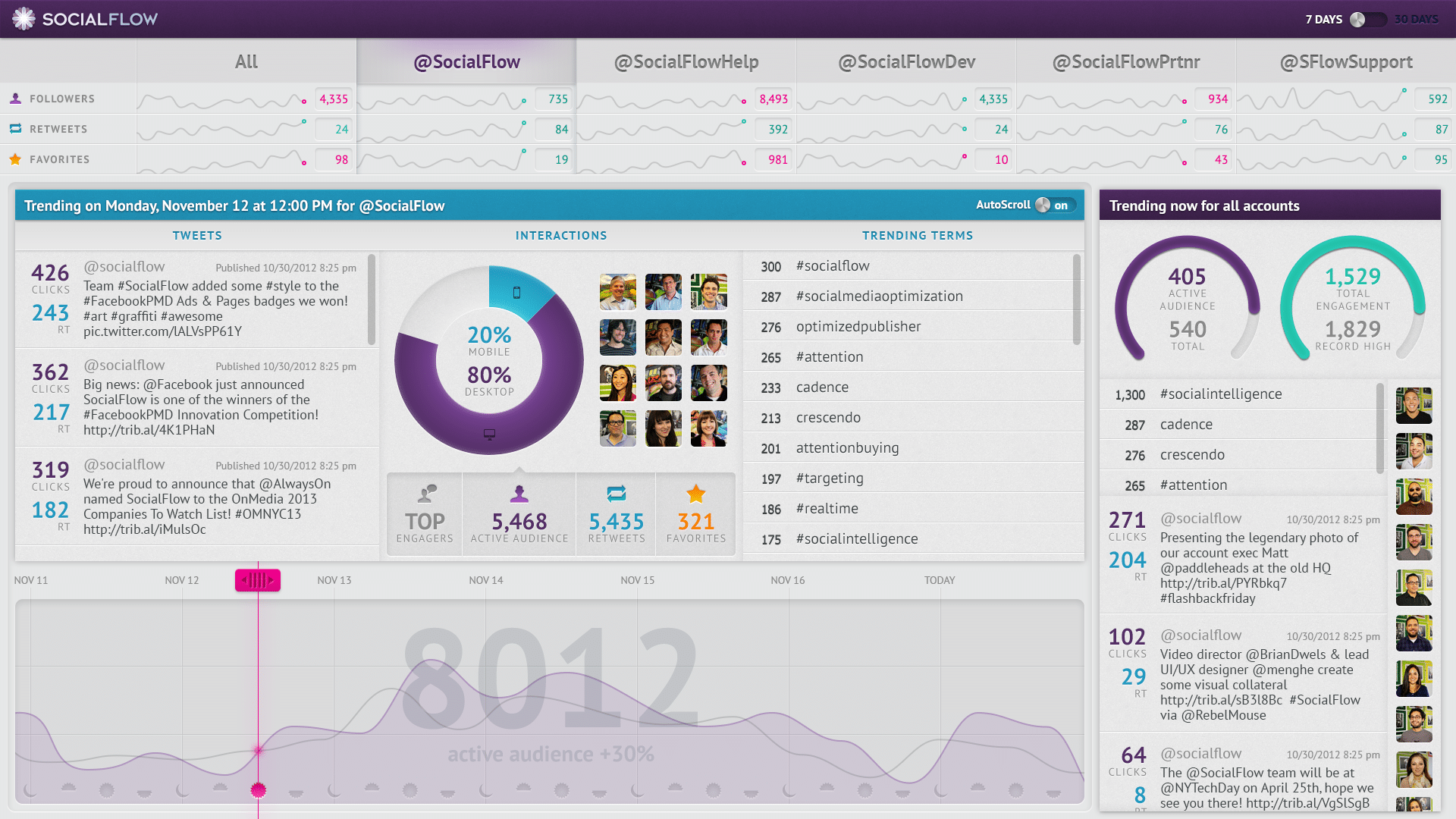 SocialFlow
SocialFlow ability to leverage data to assist in social media management is what makes it an ideal social media tool. If you like making decisions based on real-time data, you will find this tool very helpful. SocialFlow further allows you to identify top-performance and boost with advertising, optimize scheduling, and importantly, help find new opportunities so you can reach beyond the current audience.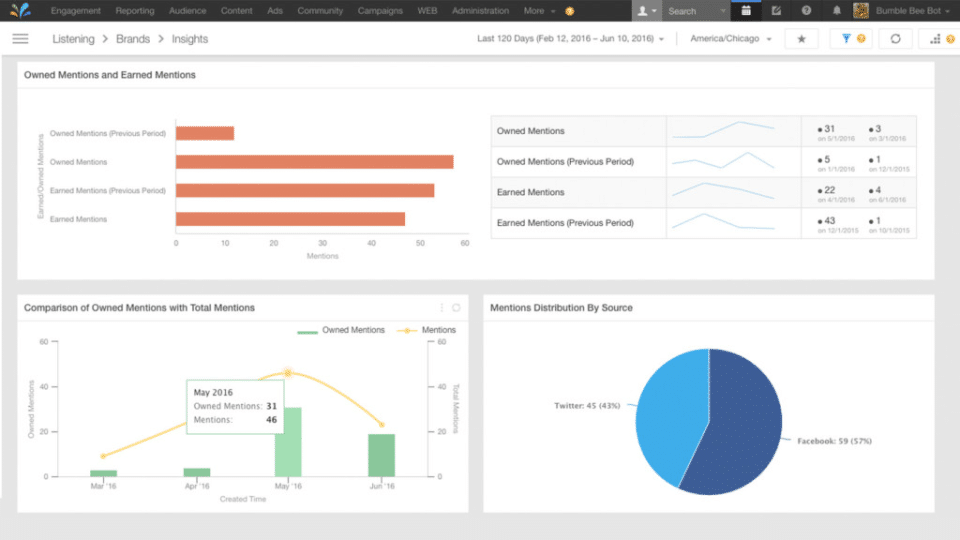 Sprinklr
Sprinklr is yet another excellent social media management tool that comes handy social listening, data visualization, social publishing, and asset management features. Like most data analytic tools, you will find Sprinklr to be very helpful.
SocialOomph
SocialOomph is a perfect tool when you have multiple social accounts. For example, through this tool, you can comfortably manage your Facebook, and LinkedIn with this tool. Additionally, you can use it for tweet scheduling and keyword tracking. This means if you are contemplating SEO, SocialOomph is a perfect tool.
The ability of this tool to let you automatically follow anyone who follows you is another bonus you are assured of getting.  Imagine never having to worry about who follows you!
Other great features you get include:
Extended Twitter profiles for additional promotion

Drafts that can be saved and reused

Efficient viewing of mentions and retweets

Ability to purge tweets and DM inbox

Secure password-free Twitter access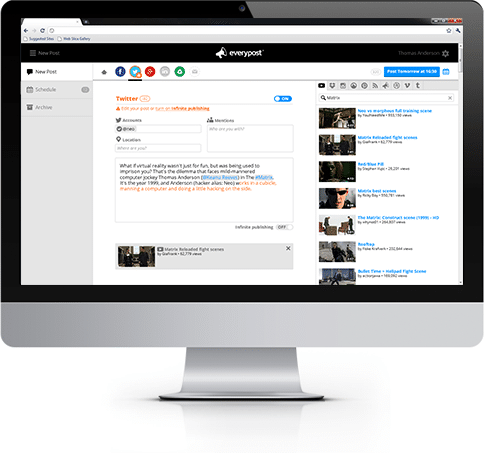 Everypost
Just like Hootsuite and Buffer, Everypost make a posting on social media easier. Notably, the ability of Everypost to curate content and manage from visual social media channels like YouTube make it a perfect tool for your business.
Its sleek and user-friendly dashboard makes you work even easier. With it, you can create content anytime and schedule when to post to social media platforms. Below are its key features.
Change photo quality settings

Send posts via email

Save posts and visual content to Dropbox

Search and organize content from platforms like YouTube

Publish visual media content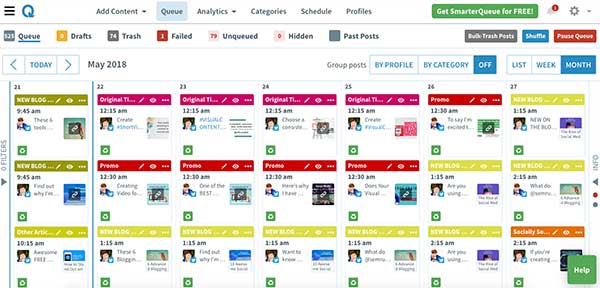 MeetEdgar
MeetEdgar is a perfect tool for social media managers. This tool works by allowing social media managers to add content straight from the web, color-coded categories to organize your content and more through its smart content composer.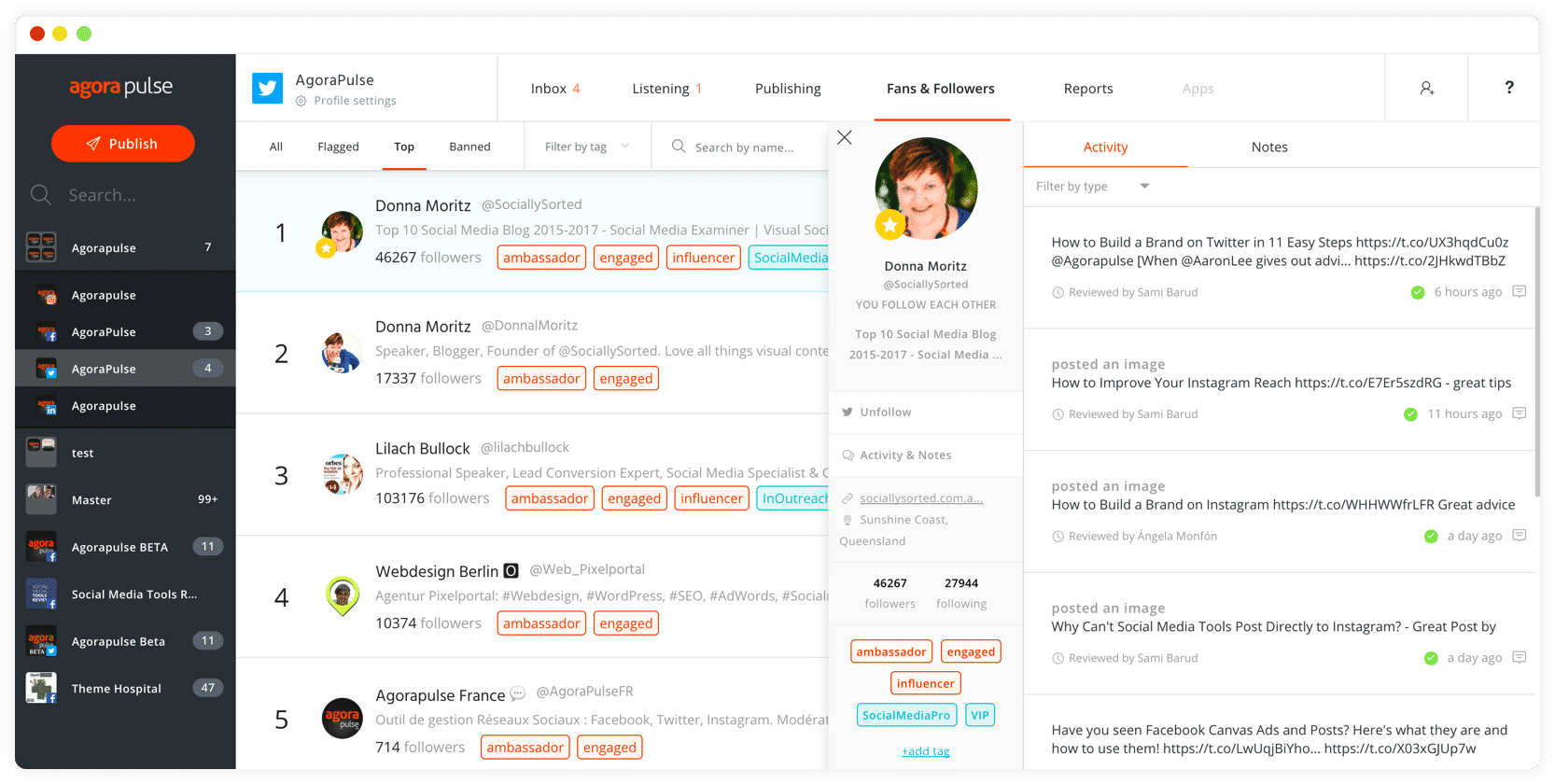 AgoraPulse
AgoraPulse is small budget Facebook community management tool suitable for starters. Even big brands will find this tool very helpful. Using its free version, you can benchmark metrics, run Facebook contests, or learning the in-outs of Facebook a snap.
It is paid version allows you to access more features such as email notifications of most recent page activity, allow assigning a post to a team member for moderation, streamline content approvals, and more. You can as well create Facebook applications for your business with this tool. What an excellent social media tool with more to offer!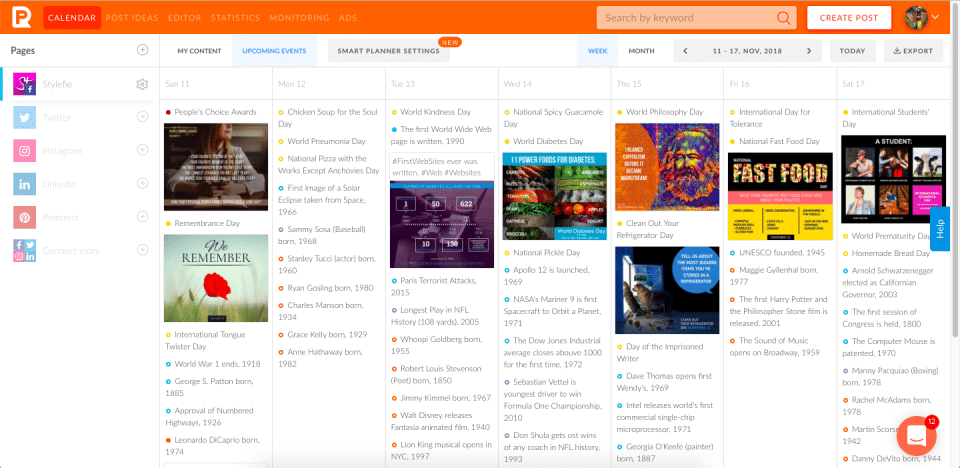 PromoRepublic
With this tool, you plan, create, and edit your content in one place. The tool allows white-labeling if you build a content plan not just for yourself but also for the clients. This is an option that makes social media management for agencies easy and smooth.
White-labelling allows marketing agencies to manage multiple accounts for different clients at the same time. Besides, all clients and team members can collaborate on content revisions with access to comments, notifications, and approval features.
PromoRepublic is also an excellent analytical tool. It provides users with statistics which tracks click, views, visits, external links, and posts efficiency. You have a 14-days window to enjoy its free version after which you can opt for a paid version which unlocks more features.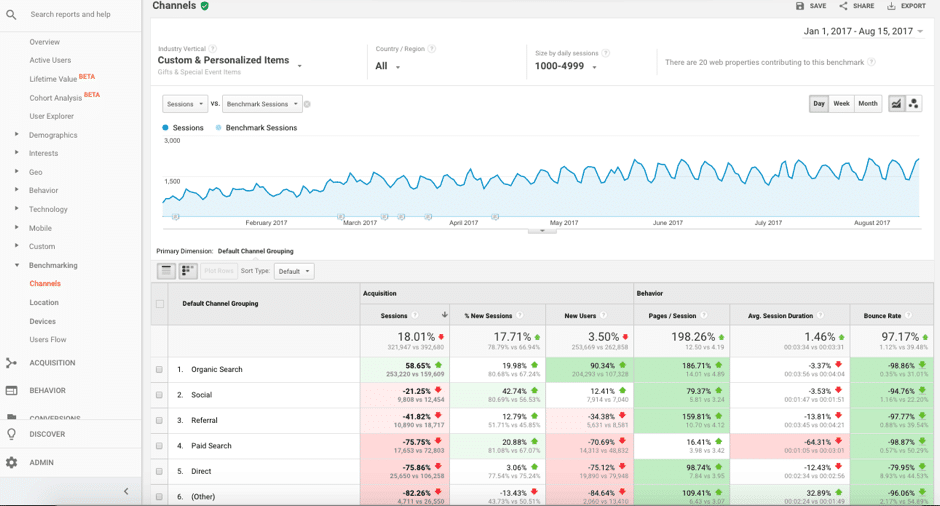 Google Analytics & Insights Features
This is one tool you can do a lot of things with using its dashboard. For example, you can check the performance of your campaigns, get insights about your social accounts such as Facebook and on. The fact you can analyze real-time data using Google analytic after a media post make this tool an excellent option.
 In conclusion
There are many social media management tools in the market today to consider. Getting the right tool is very important and something you need to consider very seriously. Knowing the channels which to find your audience is a bonus as this makes it easier for you to pick the right tool.
Feel free even to ask for professional support if you find it challenging to narrow down to the right social media management tools. Fortunately, there are skilled professionals out there willing to help.