Video marketing is relatively new when compared to other forms of print media but it is now the future of marketing. A recent study shows that 85% of all internet users in the US watched online video content on ANY of their devices.
And it turns out that marketers are happy with their ROI.  88% of video marketers are satisfied with the ROI of their video marketing efforts on social media.
But how exactly can we measure the success of our videos?
The number of views or hits on the play button can sometimes be deceiving. You need to have the actual engagement rates and feedback. In this post we are going to go over what metrics you need to measure to judge the success of your video. Combine this information with your video marketing strategy to help drive more conversions!
But first…
Understand the KPIs of your business.
To have clear info on your video marketing plan and determine the Return On Investment(ROI) generated you need to incorporate Key Performer Indicators, KPIs to measure your efforts. It has never been easier for online marketers to participate in keeping track of KPIs and online marketing metrics but thanks to the marketing tools and analytics that have considerably reduced the effort needed to accomplish both across all digital platforms.
Have well-defined goals.
As a marketer, you do not want all your efforts and investments to go to waste. To avoid this, have well-defined goals and a specific audience that you want to reach. When you are unfamiliar with the market or you don't know exactly what you want to accomplish, KPIs reporting for online video marketing can be quite hectic. Prior to any video recording or investment ensure you start on the right foot by taking time to observe the intended market and goals of your marketing campaign.
Once you identify the objectives, maybe you want to create awareness, introduce yourself into the market or remind consumers, it becomes easier and cheap to identify which video KPIs metrics you should scrutinize. The best part about KPIs is that it can be utilized across all video marketing platforms or optimized to streamline video production for online marketers.
Key examples of KPIs and Metrics.
It is estimated that consumer video traffic makes up to 80% and that the number of YouTube viewers increases by 100% each year. With such stats, it is not difficult to come up with metrics and KPIs you should keep a close track during your video marketing campaign.
If you are curious and want to know how your marketing strategy is going on, here are the Key metrics you should spend your time on. Keep reading for more video marketing statistics in 2019.
View count
It is the simplest but most deceptive of all metrics as mentioned above. It gives you a raw number of how many times your video advertisements have been viewed. Basically, it indicates how many people your video has reached and if you are only interested in this, you will keep track of the number of views.
However, different online platforms have different specifications for a click to be approved as a view. On Facebook, it takes only three seconds while YouTube requires a minimum of thirty seconds for it to be classified as a view. Keep this in mind if you want a great turnout of views.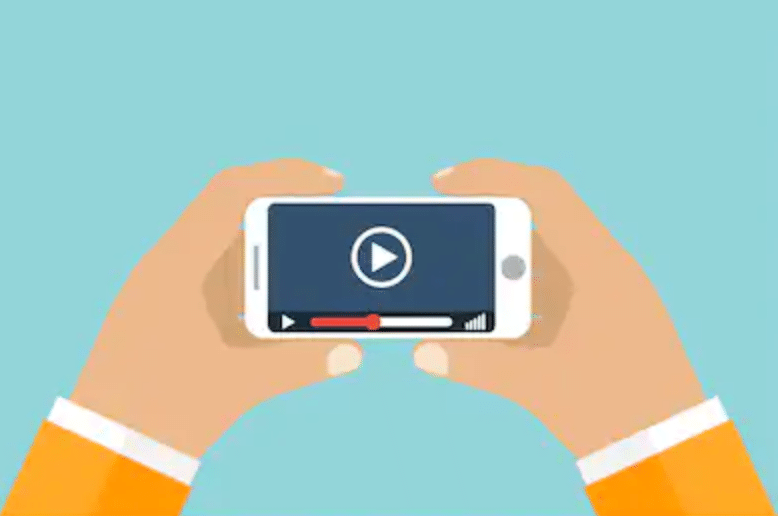 Other factors to consider if you want to boost your number of views
Incorporate Email video marketing in your business and share it through

social

media networks such as Instagram and Twitter
Have relevant influencers or celebrities help you

market

your

image

Once you identify where your target consumers can be found, pay those channels to help you

market

your brand
Only a mention, you should not let views be-all and end-all when it comes to marketing. This is only the first step towards measuring your marketing campaign success rate
Play rate
This is the actual percentage of people who pressed the play button and watched your video ad. Unlike view count, play rate is a good metric which shows how relevant your content is. Additionally, it gives you a clear picture of how inciting and convincing it is to the visitors. If you are interested only on this percentage, play rate is the number you should keep track on.
To increase play rate, try the following tricks.
Place your video appropriately. That is, ensure it is easier to find and is in the appropriate position/website
Use eye-catching

thumbnails

. This

will

raise curiosity and hence the ad

will

be irresistible
Use different platforms, this way you

will

be able to narrow down to the perfect site
Ensure the first few seconds of the video communicate the

message
Engagement
This metric gives you a perfect answer on how successful your plan has been all along. The data obtained from engagement, usually expressed as a graph shows you for how long did viewers watch your ad, replayed and when did they pause the video. The data also shows you the average of the time watched by all the people who clicked the play button.
This metric is incredibly important as it helps you gauge the effectiveness and relevance of the video. If viewers are dropping before the end, where it really matters because this is where you make a Call To Action, then it gives you hint on areas to improve in order to put your message across. This is the real deal, it tells you what percentage of meat you have in the real world. To improve on your videos, try the following;
Make your video short and onto the point
Ensure it is relevant and answers the

viewers

' questions
Identify areas/points where

viewers

stop and try improving on them
Social sharing
Though it may not mean a lot, social sharing shows how relevant or interesting people find your video to be. This leads to a greater awareness of your brand. If you want to increase this metric, implement the following in your strategy.
Ask those who you already have under your attention to spread the videos. There is power in doing so and convincing them why.
Ensure the ad is emotional, entertaining and appealing. It should be able to tell a story.
The

message

should be clear even without audio as not all people

will

understand the language you are going to use.
Have celebrities or key influencers share your video. This

will

spark interest from the public.
Click-through rates
Ideally, you create a video to call for action or persuade people to take some sort of action. However, in some instances, you only want to increase the number of viewers or click through which will help take you to a higher landing page. If so, you need to ensure the content present in your video matches the CTA, Call To Action to improve the click-through rates.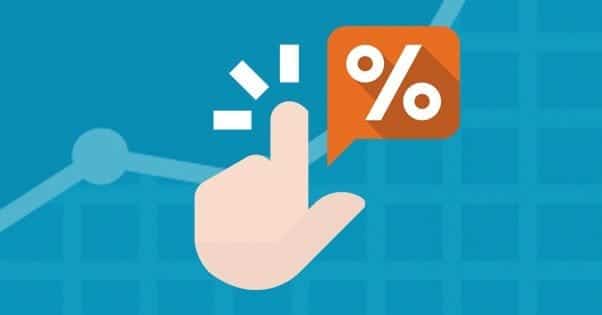 Conversion rates
This should be basically the last step of your video marketing assessment. The metric shows how many prospects, leads or clients were generated through the video marketing campaign. It is however very difficult to have a KPI analysis of this metric hence marketing terms may need to be used in order to get the appropriate results from experts.
If your main marketing goal is to have viewers get actively involved in your online sales, you need to prioritize on the conversion rate during your marketing campaign.
Feed-back
Many marketers really don't take this into consideration! It is totally wrong as the feedback obtained from viewers gives you the real feelings and thoughts from consumers on how they think the advertisement was and areas you need to improve.
It is not a descriptive data but rather a piece of qualitative information you can use to gauge the relevance and effectiveness of your videos. However, it is important to note human emotions are complex and the information you get may be difficult to use as a tool to better your brand. Don't be afraid to use clear and relevant information to help tailor your video in the appropriate direction.
Subscribers
This metric is the easiest to keep track of. Just like Twitter or Instagram followers, you can monitor the growth of your subscribers over a certain period. Also, there is a possibility you would be losing instead of gaining.
At the end of the day, if the gain in customers is higher than the loss rate, then you are on the right track. The other thing is, if you gained or lost a considerable number at once, this should come as a surprise and you may want to come up with relevant explanations.
Drop-off point
This is a point on your video where maybe a viewer found it irrelevant or boring and clicked away. Ideally, you would want a 100% view on your video and sometimes this is not the case. You, however, need to ensure it does not drop below 50% or experience sharp drops at any instance.
You can compare your audience viewer retention from other videos on the same social media having the same length. If you identify the point where people turn off the video, investigate what is happening at that particular point. It may not come as a surprise that the main culprit is that the video is too long. A recent study has shown that on the internet, the average span of tolerance of a normal person is 8 seconds. The longest, usually educational video should be 45min while a one and a half to two minutes ads work well for most companies.
You also need to ensure you shoot high-quality videos, and they do not take a lot of data. This will not only encourage viewers to watch your videos until the end but will also promote sharing through other social networks.
Tips to make your marketing video popular
The first thing you need to do is make the video mobile friendly. Research conducted in 2018 shows 50.3% of persons who visited online platforms used mobile phones. This is a rich ground and you don't want to lock them out. Ensure the video is sizable enough and the thumbnails are appealing.
When producing your video, make it tilt towards being an explanatory video as 98% of viewers watched a video ad all the way in order to learn about a product or services offered. However, feel free to make your goals clear, maybe you are just introducing yourself. It is not surprising 45% of all video ads contain an explainer video. 83% said their plan and strategy to include such videos was a great idea.
Final verdict
Video marketing is interesting becoming the order of the day and you need to develop your videos to suit your target market. To achieve this, you need creativity, capital, knowledge and above all keeping a clear record on your progress.
Measuring your page performance may it be Facebook or Twitter may be daunting if you don't have well-laid approaches. Subdividing the whole assessment procedure in the metrics shown above while incorporating modern technology will make the whole experience feel like a walk in the park.
If you would like more information check out our video marketing blog or speak to an explainer video specialist at Top Explainers to see how they can help with your video marketing campaign.